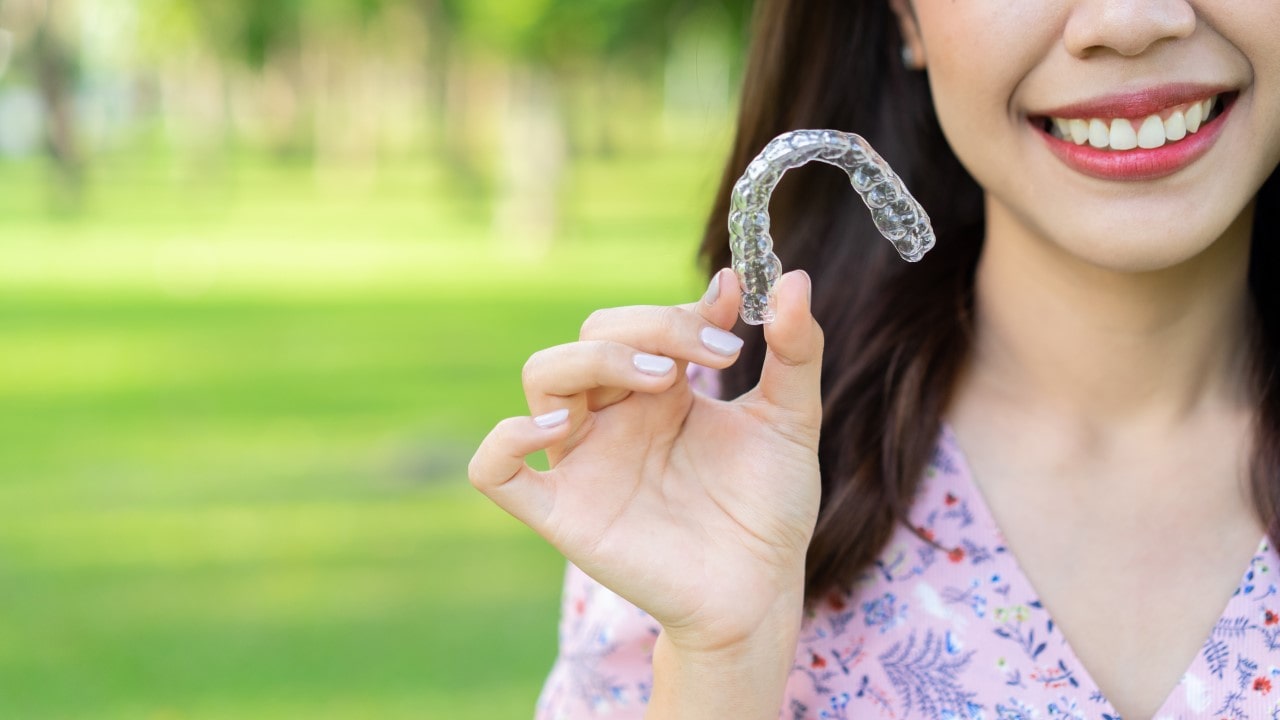 Ceramic Braces vs. Invisalign® Aligners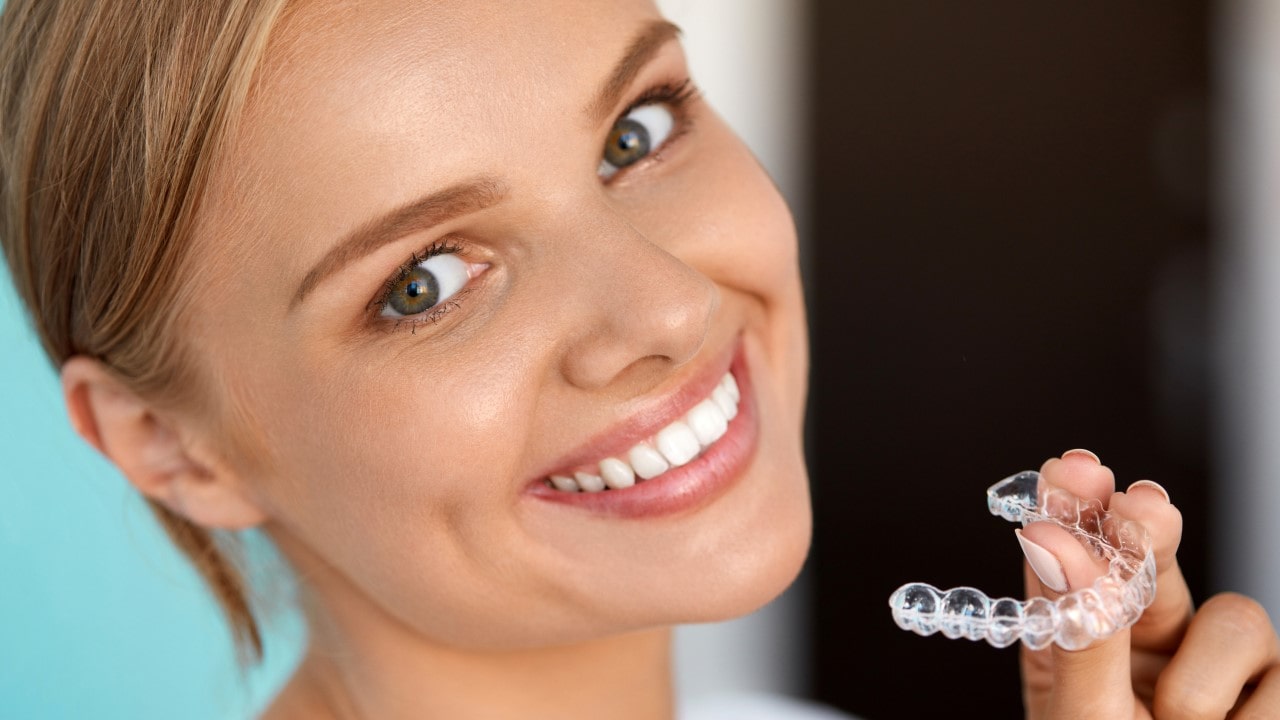 Invisalign® Clear Aligners FAQ
Invisalign orthodontists in Fort Wayne, Indiana, and surrounding areas.
consists of wearing a series of clear aligners that exert constant but gentle pressure on your teeth to move into place. That being said, there's a lot about the Invisalign process that you may not know. That's why we recommend scheduling an appointment with one of our
In the meantime, here's what you can expect on your journey to a healthier, more attractive smile.
Schedule an Invisalign Consultation
First, you'll need to schedule a consultation with one of our Invisalign doctors. They'll perform a thorough examination of your teeth, gums, and bite. We'll also take X-rays to see if there are any issues with jaw alignment, wisdom teeth, or other facets of oral health that could affect your case.
In general, we recommend Invisalign clear aligners 20 to 22 hours per day. Teen and adult patients also tend to be more motivated to complete orthodontic treatment. After all, a beautiful and healthy smile is well worth the effort.
or adults. This is because it takes discipline to wear
Related: Who is a Candidate for Invisalign Aligners? →
During your initial consultation, one of our Invisalign providers will take digital images of your teeth. From this information, we're able to use the Invisalign Outcome Simulator to see how aligners can transform your smile. This gives you a sneak peak at how much different your smile could look if you commit to Invisalign treatment.
Start Wearing Your Invisalign Aligners
We'll call you to schedule your next appointment once your first set of clear aligners arrive at our office. This is an exciting time because it means you're well on your way to achieving the smile of your dreams!
During your appointment, one of our Invisalign orthodontists will ensure your aligners fit well and feel comfortable. They'll also be sure to answer any questions you may have at this time so you can feel prepared for the road ahead.
Once you receive your Invisalign aligners, you'll be responsible for wearing them 20 to 22 hours per day. Otherwise, your teeth won't move according to schedule and you may inadvertently extend your treatment time.
To set yourself up for success, be sure to check out our blog post on how to care for your Invisalign aligners.
Check in with Our Invisalign Doctors
You'll need to schedule regular appointments with our Invisalign doctors to ensure you stay on track with your treatment plan. During your visits, they'll check your progress and give you the next set of aligners to wear when you're ready.
Depending on the complexity of your case, it could take as little as six months to complete Invisalign treatment. However, it's important to remember that each patient is different. Our Invisalign orthodontists will review the timeline of your plan with you so you know what to expect during the next few months.
Wear Your Retainer After Treatment
Once you're done with Invisalign treatment, it's of utmost importance that you retain the results. For this reason, we'll take dental impressions and send them to the lab that will be responsible for making your orthodontic retainer.
Our orthodontists will let you know how often you'll need to wear your retainer to ensure your teeth don't start to shift back to their original positions. Most patients will eventually only wear their retainers at night to maintain their new beautiful smiles. However, it's important to remember that each patient is different.
Call Parrish Orthodontics for an Appointment
Ready to get started with your Invisalign treatment? Our Invisalign orthodontists in Fort Wayne, IN, and surrounding areas are accepting new patients! To schedule an appointment, please call Parrish Orthodontics at (260) 447-2568. You may also fill out our online contact form and someone from our team will reach out to you soon.
This blog post has been updated.