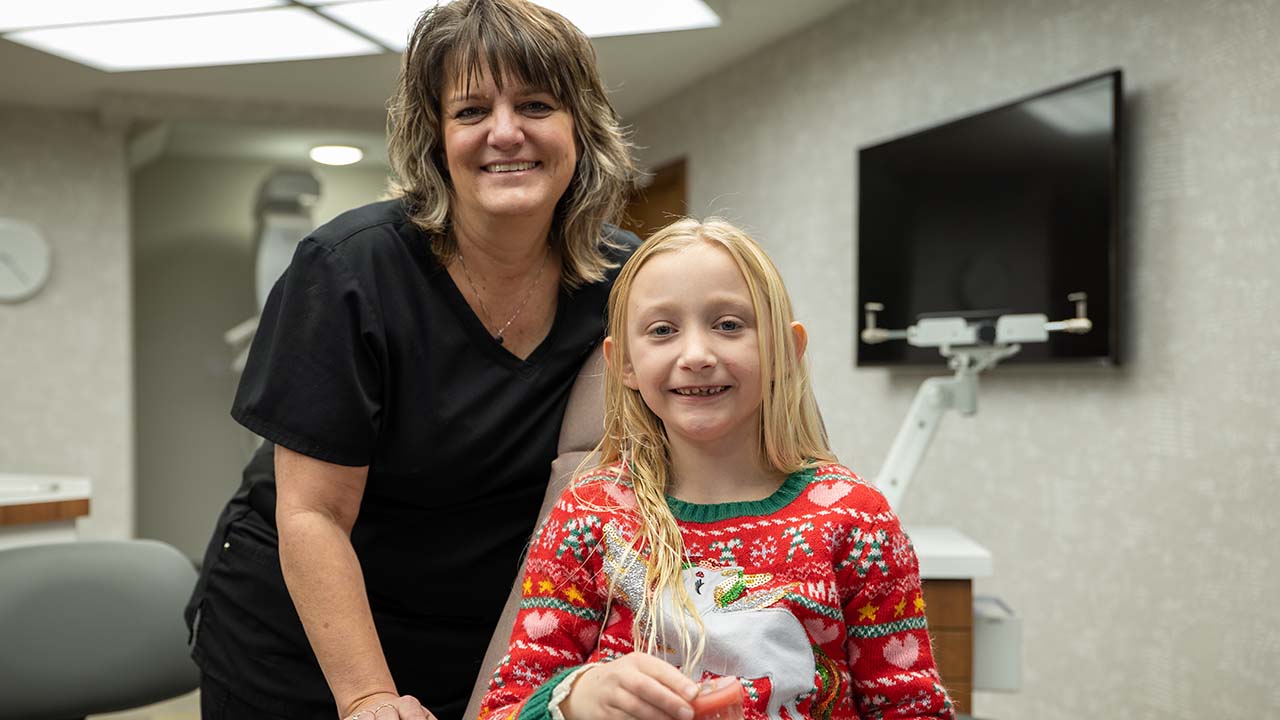 Many dentists go immediately into practice after dental school. But some dentists continue their education by pursuing one of the nine specialties sanctioned by the American Dental Association. One of these specialties is called "Orthodontics and Dentofacial Orthopedics."
Here's what you need to know.
What is Dentofacial Orthopedics?
Most people know that orthodontics refers to the movement and alignment of teeth. But fewer people know about dentofacial orthopedics. Dentofacial orthopedics refers to how an orthodontist guides a child's facial growth and development. They may do this through , expanders, and other appliances.
While headgear helps to bring the jaw forward, an expander helps widen the palate to make room for permanent adult teeth. These are just a couple of examples of how we can help improve your child's facial profile and guide their dental development.
When Should My Child See an Orthodontist?
There's a limited window of opportunity to move your child's jaw or expand their palate. That's why the
recommends that you bring your child in for an orthodontic appointment no later than age seven.
Our doctors offer their expertise in both orthodontics and dentofacial orthopedics. This means that they'll be able to tailor a custom treatment plan to meet the needs of your growing child. For example, it's not uncommon for a treatment plan to include both traditional metal braces.
The sooner your child sees one of our orthodontists, the closer they'll be to achieving a straighter, healthier smile.
Request an Appointment With Us
Our orthodontists in Fort Wayne, Indiana, and surrounding areas are proud to serve patients at eight convenient locations. As such, they'd be more than happy to determine if your child needs dentofacial orthopedics. To request an appointment, please call Parrish Orthodontics or fill out our online contact form. We'd be more than happy to help!