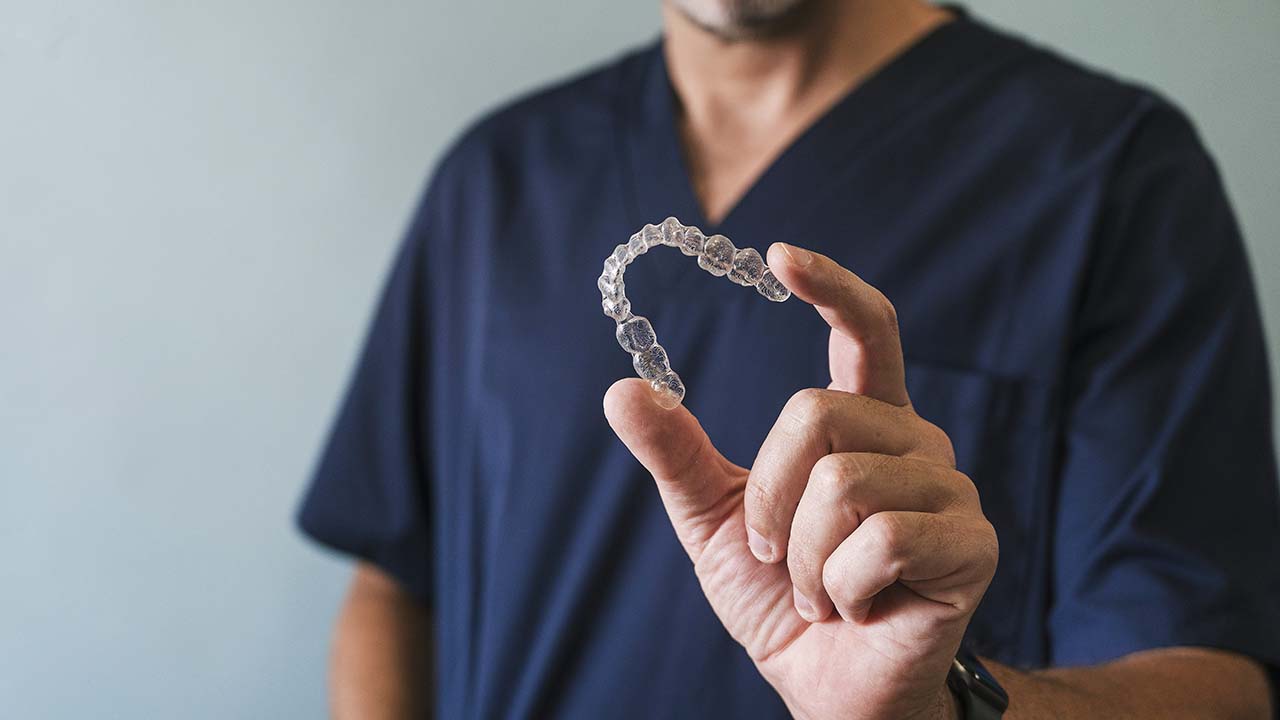 How is Invisalign® Different from Traditional Metal Braces?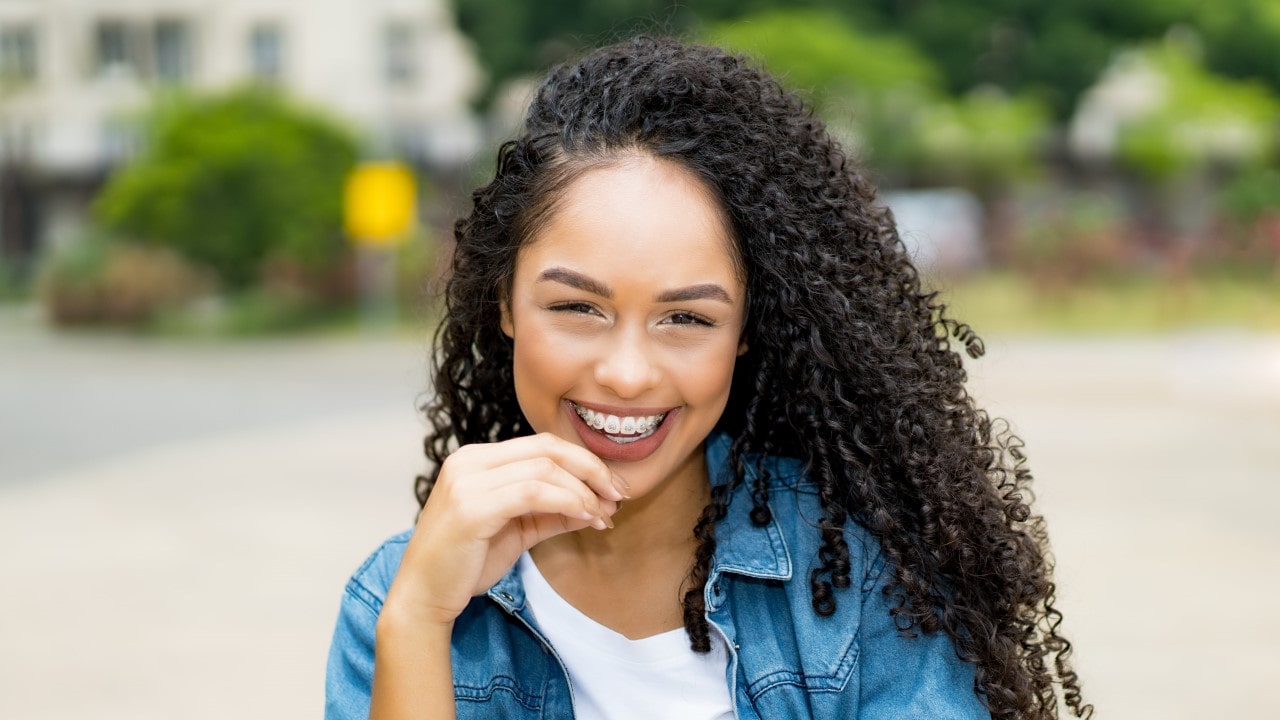 Advantages of Clear Ceramic Braces
Invisalign® aligners are the perfect option for patients who might feel self-conscious with metal wires and brackets. But it's important that you practice good oral hygiene during orthodontic treatment so your aligners remain clear and discreet. You'll also need to wear your Invisalign aligners as directed by our orthodontists in Fort Wayne, Indiana, and surrounding areas so you can stay on track with your treatment plan.
Here's how to take care of your Invisalign aligners.
Wear Your Aligners 20 to 22 Hours Per Day
Invisalign clear aligners exert constant but gentle pressure on your teeth, which guides them into their optimal positions. The catch is that your aligners won't work if you're not wearing them consistently.
Only remove your
to eat, brush your teeth, and floss. You should also remove your aligners if you're drinking anything but water.
Hot beverages like coffee can not only stain your aligners but warp the plastic so they don't fit as intended. Sugary liquids like pop can get trapped between your teeth and aligners, which can lead to plaque buildup and decay.
Brush Your Teeth After Every Meal or Snack
It's important that you brush your teeth after every meal or snack. That way, you don't stain your clear aligners. To make things easier, we recommend carrying a travel-size toothbrush and toothpaste with you wherever you go. That way, it's easy to practice good oral hygiene during Invisalign treatment.
Store Your Aligners in Their Case
It's not uncommon for a patient to place their aligners on a napkin while they're eating, only to throw them away by accident. To save yourself the hassle of having to replace a set of clear aligners, it's best that you store your aligners in the ventilated case we give you. The hard plastic case will protect your aligners from getting lost or damaged. The ventilation holes at the top will help prevent bacteria growth.
Clean Your Aligners Twice a Day
You'll need to clean your aligners twice a day to avoid plaque buildup. We recommend using a soft-bristled toothbrush and a small amount of toothpaste to gently clean your aligners. You may also use the
, which uses warm water and cleaning crystals to keep your aligners hygienic, odor-free, and clear.
Always use lukewarm water to clean and rinse your aligners—never hot. Hot water can warp and damage your clear aligners so they don't fit properly. For this reason, you should never submerge your aligners in boiling water or attempt to clean them in the dishwasher. These methods will only damage your aligners.
If you have any questions about how to clean your aligners, please don't hesitate to call any of our offices. Our orthodontists and their staff would be more than happy to show you how to take care of your aligners so they stay clean and hygienic between appointments.
Keep Aligners Away from Heat and Direct Sunlight
Invisalign aligners are made of a thermoplastic material that can warp when exposed to high temperatures. Avoid placing them in hot water, near stovetops, or leaving them in a hot car. Similarly, direct sunlight can discolor or distort the aligners, so store them in a cool, shaded place. As always, the safest place for your clear aligners is over your smile!
How Does Invisalign Care Differ from Braces Care?
One of the main advantages of Invisalign clear aligners is that you're able to remove them. This makes it much easier to maintain good oral hygiene during orthodontic treatment. Simply brush and floss like you would normally to keep your smile in excellent health. That being said, people with ceramic or metal braces are still able to practice good oral hygiene. All it requires is the willingness to put in a little extra effort.
Another key difference is that Invisalign patients are able to remove their aligners to eat. This means that they won't have to avoid foods that are sticky and/or difficult to chew. Patients with metal braces, on the other hand, have to be mindful about their diet to avoid damaging wires and brackets.
Schedule an Invisalign Appointment
Our orthodontists in Fort Wayne, IN, and surrounding areas are accepting new patients and would be more than happy to welcome you to our practice. We offer orthodontic services for both children and adults at several convenient office locations. To request an appointment, please call Parrish Orthodontics at (260) 447-2568 or fill out our online contact form.
This blog post has been updated.