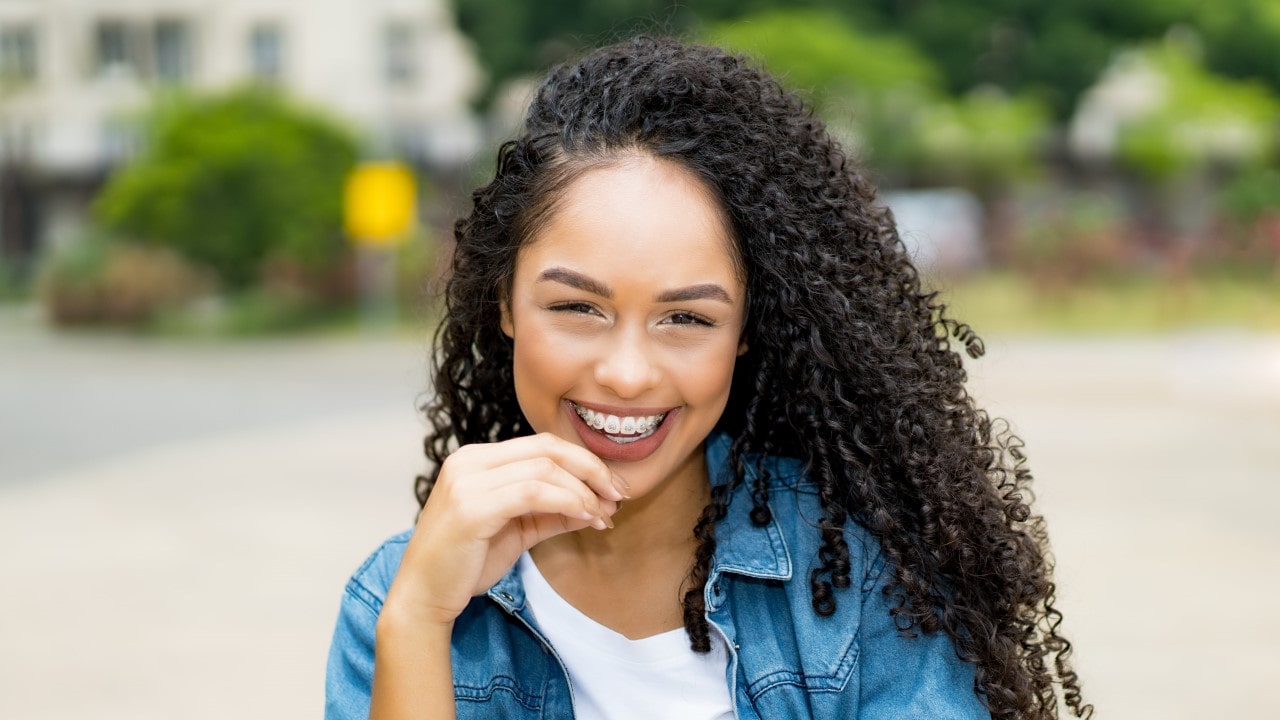 Advantages of Clear Ceramic Braces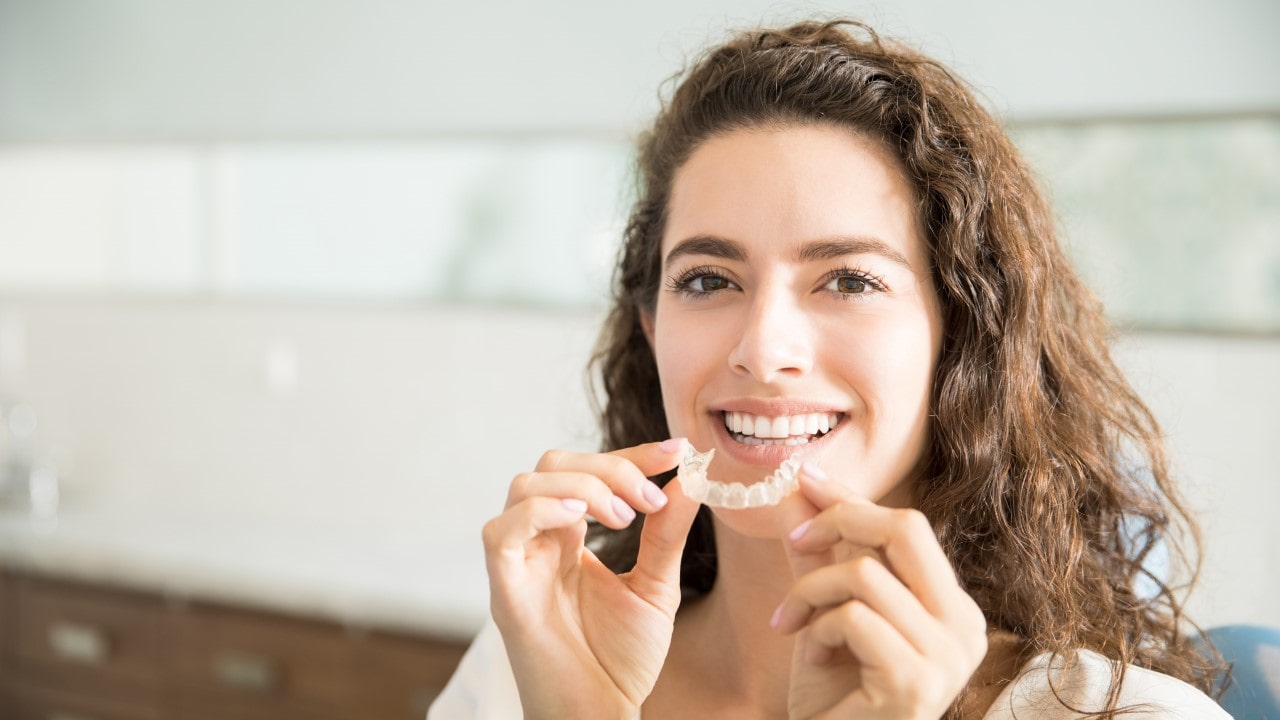 Is it Worth Getting Adult Braces?
The orthodontist by age 7. Even if your child's teeth appear to be straight and healthy, one of our orthodontists in Fort Wayne, IN, and surrounding areas will be able to perform a thorough examination to ensure your child is on the right track for a healthy, beautiful smile.
recommends that children see an
Here's why it's best that your child see an orthodontist sooner rather than later.
Guide Jaw Growth and Development
There's a limited window of opportunity to guide your child's jaw development while they're still growing. The sooner we see your child, the more opportunities we'll have to guide your child's facial growth and development. For example, we may use a palatal expander to create more room in the jaw for your child's permanent teeth to erupt. This is an example of dentofacial orthopedics.
Learn More: What are the Most Common Orthodontic Problems? →
Start Phase 1 Treatment if Necessary
If we detect a moderate or severe orthodontic issue, we may recommend starting treatment early before all their permanent teeth erupt. Under these circumstances, your child may require phase 1 orthodontic treatment between the ages of 6 and 10.
During this time, we may recommend that your child have partial braces, wear an active retainer, or use a palatal expander. All this helps to ensure that there's enough space in the jaw for all your child's permanent teeth, which will help prevent future crowding.
In general, phase 1 treatment may last between 9 and 18 months. But it's important to remember that each child has different orthodontic needs. Our orthodontists will be able to determine the next best steps for your child so we can set them up for success.
Detect Harmful Oral Habits
Some habits can affect the alignment of your child's teeth. For example, excessive lip biting over an extended period of time can create an overbite. Likewise, prolonged thumb sucking past the age of 5 can lead to an open bite, which will need to be corrected with orthodontic treatment. The good news is that an orthodontist can detect these habits early to mitigate the effects on your child's oral health.
Reduce Future Treatment Time
If your child requires phase 1 treatment, this usually means a shorter treatment time in their future when it's time for phase 2. Your teenager will appreciate being able to spend less time in dental braces or aligners so they can enjoy their new smile as soon as possible.
If you wait until your child's face and jaws have stopped growing, it may take more time to achieve the functional and aesthetic results you want for their smile. For example, some adult patients require jaw surgery or dental extraction to correct orthodontic issues later in life. But it's important to remember that each patient is different.
We recommend scheduling an
for your child by age 7 or as soon as you start to notice issues with their teeth and jaw alignment. That way, our orthodontists will be able to develop a custom treatment plan to achieve a balanced, healthy smile.
Eliminate Speech Difficulties
Does your child have difficulty saying certain words or making certain sounds? If so, we recommend scheduling an appointment with one of our skilled orthodontists. During your child's consultation, they'll be able to determine if the alignment of your child's teeth and jaws is interfering with their ability to speak clearly.
The position of the teeth plays a crucial role in forming certain speech sounds. For example, the sounds "s," "z," "sh," and "ch" require proper placement of the tongue against the teeth. If the teeth are crooked or crowded, it can affect the ability to produce these sounds accurately.
One of the benefits of seeing an orthodontist is that they can diagnose any potential issues quickly so your child can get the proper care they need to thrive.
Save Your Child the Cost of Adult Braces
To be clear, you can pursue orthodontic treatment at any age. However, there are several distinct advantages to seeing an orthodontist as a child. For one, it's much easier to move the jaw while your child is still growing. Once they're an adult, they may require more intensive orthodontic care to achieve their dream smile. Another advantage is that correcting your child's smile early will help them feel more confidence as they grow up, especially during those teenage years.
Getting orthodontic treatment for your child is one the best investments you can make in their future happiness, oral health, and wellness. Not to mention, it'll save them the trouble of seeking adult orthodontic treatment later in life.
Schedule Your Child's Orthodontic Consultation
Our orthodontists in Fort Wayne, Indiana, and surrounding areas are accepting new patients. To schedule an orthodontic consultation for your child, please call Parrish Orthodontics at (260) 447-2568. You may also fill out our online contact form and someone from our team will reach out to you soon.
This blog post has been updated.