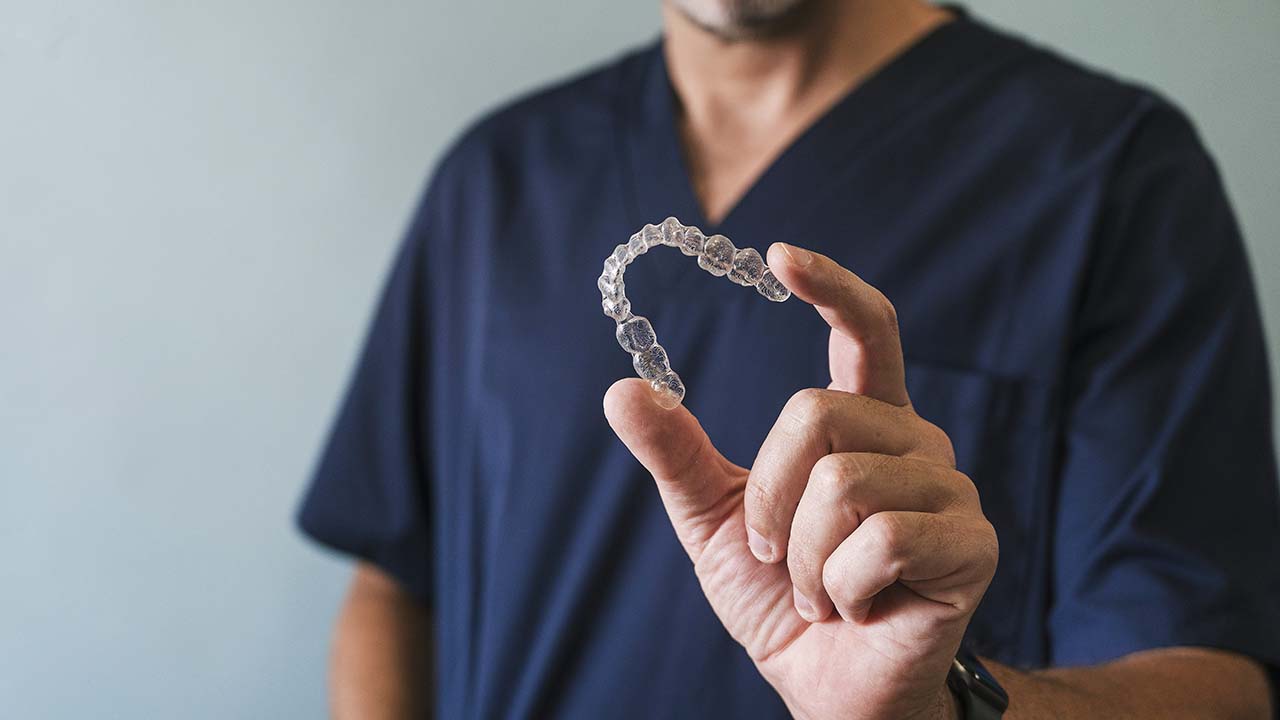 How is Invisalign® Different from Traditional Metal Braces?
Orthodontic treatment is both a financial and time commitment. For this reason, we understand why some people may be hesitant to seek out the services of one of our orthodontists in Fort Wayne, IN, and surrounding areas. That's why we want to debunk some of the top myths that stop people from achieving healthy, beautiful smiles.
Here are the top myths we've come across during our time in the orthodontic field.
Myth #1: Adults Can't Get Orthodontic Treatment
Think adults can't get orthodontic treatment? Watch Aaryn's testimonial to discover what's possible for your smile when you choose Parrish Orthodontics.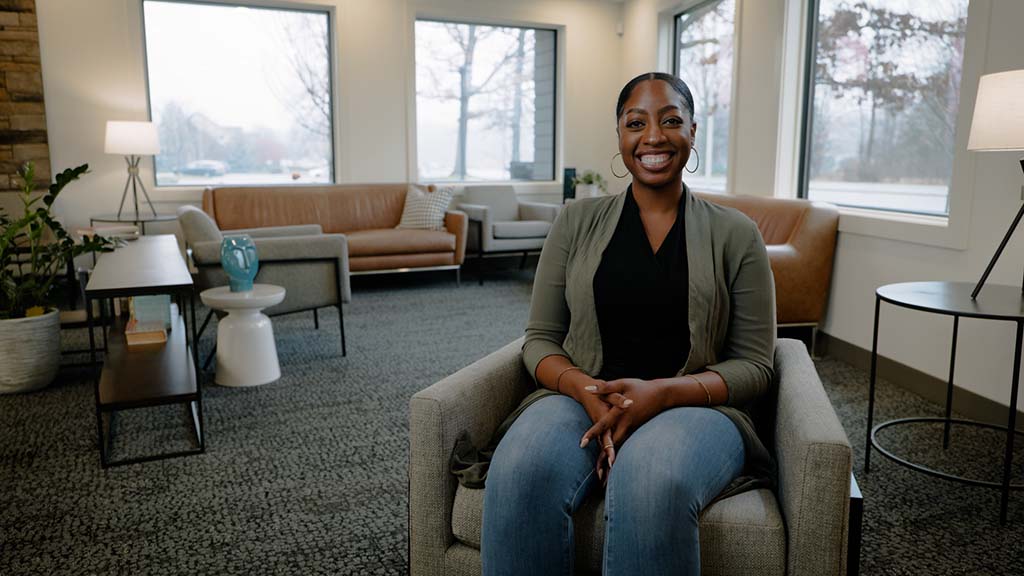 Watch Aaryn's Testimonial
"Everyone was just so kind, so I really appreciated being able to work with such a great team of people." — Aaryn E.
It's never too late to get the smile of your dreams. In fact, 1 in 4 orthodontic patients is an adult according to the
. This means that there's never been a better time to schedule an appointment with one of our skilled orthodontists.
Related: What to Expect When Getting Adult Braces →
Today, there are more options for discreet orthodontic treatment. For example, our orthodontists offer both Invisalign aligners and clear ceramic braces. Both of these treatment options are great for patients who may feel self-conscious with metal brackets and wires on their teeth.
Myth #2: Dentists and Orthodontists are the Same
A dentist does not offer the same level of care and expertise as an orthodontist. This is because an orthodontist goes through an additional 2 to 3 years of specialized education after dental school. An orthodontist may also complete residency training through their specialty program that gives them real-world experience treating orthodontic patients.
In comparison, a dentist who offers orthodontic care would need to take continuing education seminars. This doesn't give dentists the same depth of learning and understanding of an orthodontist's expertise.
Myth #3: It Takes Years to Straighten Teeth
Each patient is different. The length of your treatment will depend on the complexity of your case and your compliance with our orthodontists' instructions. For example, your treatment will take longer if you don't wear your Invisalign aligners 20 to 22 hours per day.
To get an accurate timeline of your treatment, you'll need to schedule a consultation with one of our orthodontists. They'll be able to give you an approximate timeline for your treatment that's tailored to your specific orthodontic needs.
Myth #4: Crooked Teeth Only Affect the Appearance of Your Smile
It's a myth that crooked teeth only affect the aesthetic of your smile. In reality, they also affect your oral health. This is because it's much more difficult to brush and floss teeth that are crooked.
Crowded teeth also give bacteria more places to hide. If left untreated, these bacteria can lead to plaque and tartar buildup. This can cause cavities, gum disease, and other oral health issues.
Myth #5: Your Teeth Will Never Move Again After Orthodontic Treatment
It's normal for your teeth to move a little while you age. Also, it'll take a while for your body to deposit new bone tissue around your teeth after orthodontic treatment. For this reason, we'll give you an dental braces or aligners. The retainer will help keep your teeth in their current positions so they don't revert to where they were before your first appointment with us.
to wear after
It's important that you wear your retainer as directed by our orthodontists. That way, you'll be able to enjoy your new beautiful smile for the rest of your life.
If you ever break or misplace your retainer, please call our office as soon as possible so we can provide you with a replacement.
Any Myths We Missed?
Have you heard something about orthodontic treatment that wasn't included on our list? The best way to get the facts you need for your smile journey is to schedule a consultation with one of our orthodontists. They'd be more than happy to answer any questions you may have so you can make an informed decision for your smile, oral health, and wellness.
Schedule an Orthodontic Consultation
Our orthodontists in Fort Wayne, Indiana, and surrounding areas are dedicated to serving patients at several convenient office locations. They also are proud to offer orthodontic treatment for both children and adults. To request an appointment, please call Parrish Orthodontics at (260) 447-2568 or fill out our online contact form.
Learn More About Orthodontic Treatment
This blog post has been updated.